My husband has been working like crazy lately. He works so hard for our family always. But he also makes the best of every second he's home. When he called on his way home from work the other day, I told him the girls and I were about to give Ravensburger's new game Inch Worms a try. He said if we waited until he got home he'd play too. With less time to spend together as a family lately, we are making the time we spend together a priority. We are trying to commit to a Family Game Night once a week. So when he got home, we got down (literally... down on the ground) for some quality time as a family.
I loooove games that sneak in learning. Ravensburger' s Inch Worms is such a great game for kids practicing color recognition, counting, and collaborative play. 🐛 And it's always fun when dad comes in last. 🤣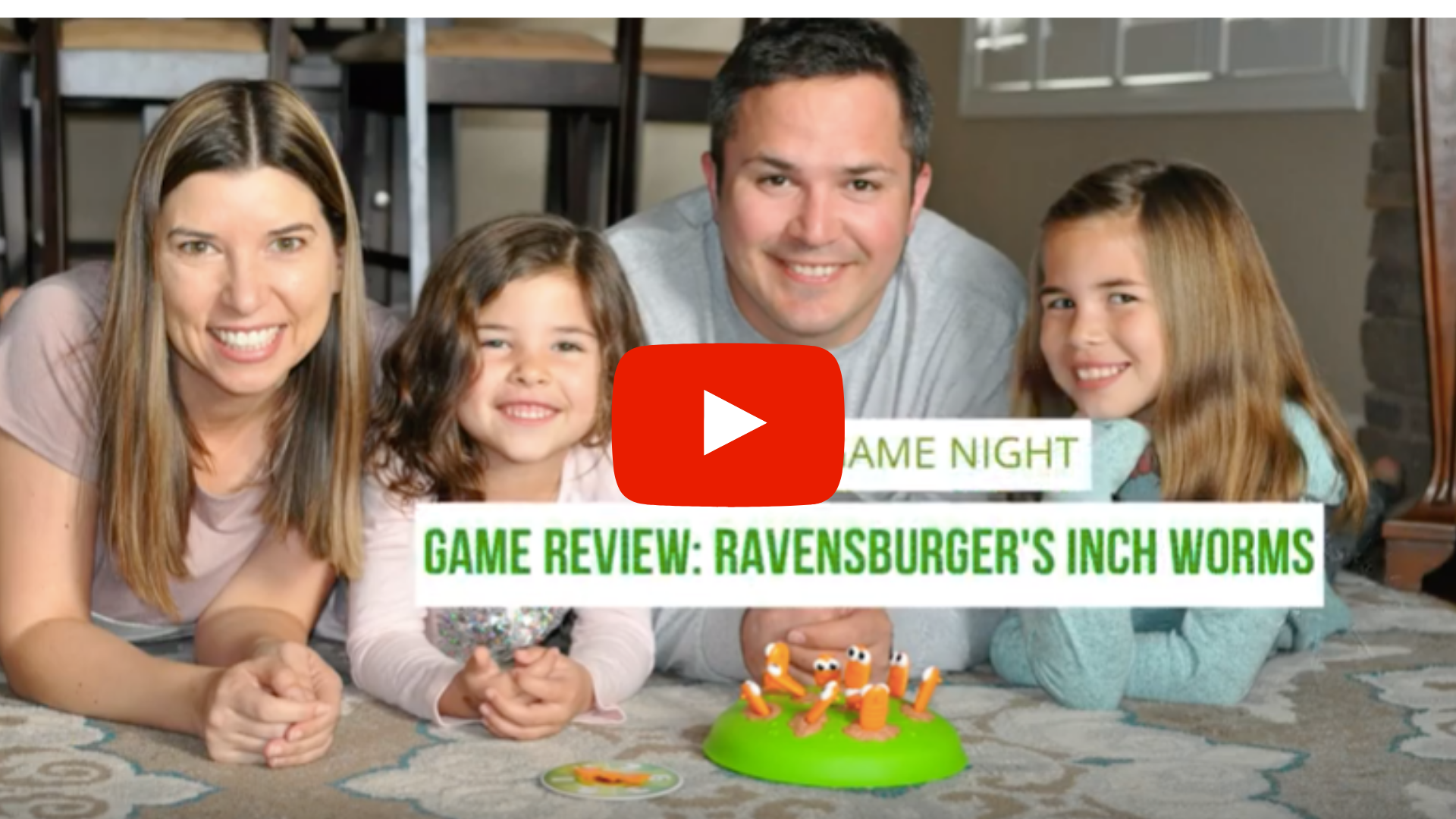 Watch our video above to see how to play Inch Worms and what happens when you win!
The quick run down on Inch Worms:
Available exclusively at Walmart, Inch Worms offers brightly-colored fun for ages three and up. Colorful Inch Worms live in their grassy mound, until the double-sided spinner instructs players to pull them out to find a matching color. If you don't see the color you've spun – keep pulling! When all of the worms have been found, piece them together to see who has the longest worm. This quick-play game promotes color recognition, counting and collaborative play (making the preschool teacher in me SO HAPPY).
In 2019, the Ravensburger family of brands will release 180 new games, puzzles and toys that build on the company's 135-year legacy to deliver quality entertainment with compelling storylines fated to become timeless favorites for generations of families. (So crazy cool right?!) Inch Worms is already a hit with our family so I can't wait to see what else comes out this year!
Our Inch Worms experience:
I can't remember a game that we have played as a family that we have had more fun. Inch Worms is entertaining for all ages. It was great for our younger daughter to strengthen her color recognition and counting skills, but my older daughter (and my husband and I) had an absolute blast too. We all laughed SO MUCH throughout the whole game. It was so nice having something to do that everyone could enjoy that was screen-free and didn't involve electronics. The first time we played our youngest daughter even won... talk about a confidence booster. It's not often we can find a game that is interactive for the whole family that our youngest can win too! She was so excited she broke out in a dance- and then tried to do the worm on the floor! (you can see her attempt here).
With a spinner you can "reverse", Inch Worms is like two games in one! On one side you can play with colors and the other has numbers. The different versions of the game led to us playing multiple times in a row, with still the same amount of laughs and fun every time. I love how quick this game can be. It look our family less than ten minutes to play every time, leaving short attention spans happy and not allowing us to use the excuse "we don't have time to play" because there should always be time for Game Night.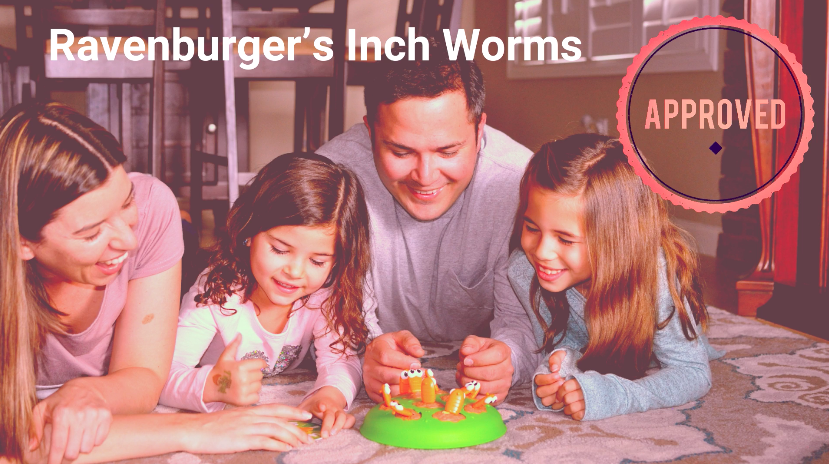 Inch Worms is now exclusively available at Walmart and would be the perfect addition to any Easter Basket this Spring or just a fun addition to your game collection any time of the year! And if you're feeling real crazy, it'll inspire your family to try to do the worm (a reason to transition from Game Night to Dance Party... yes please!)
I was provided product and/or compensated for my review of Inch Worms but my opinions are my own. This game rocks!
Make sure to follow Ravensburger on social media!