June is Pride Month, commemorated the same month the Stonewall riots took place in 1969. The Stonewall uprising is credited with launching the movement to outlaw discriminatory laws and practices against LGBTQ Americans.
In more recent years, Pride Month celebrations include things like large pride parades, picnics, parties, workshops, and concerts and is marked around the world. This year might look a little different because of the pandemic, but it's important to continue to be vocal about supporting LGBTQ rights.
Books are a great way to launch a discussion at home about acceptance, understanding, and empathy with your kids along with LGBTQ rights and what it means to be an ally. The Anti-Defamation League (ADL) offers these LGBTQ literature recommendations for children and young adults:

By Kacen Callender
From the ADL: Being born during a hurricane is unlucky, and twelve-year-old Caroline, who lives on Water Island in the U.S. Virgin Islands, has had her share of bad luck lately. But when a new student arrives, Caroline believes her luck is turning around.



By Kyle Lukoff
From the ADL: When Aidan was born, everyone thought he was a girl. After he realized he was a boy, Aidan and his parents fixed the parts of his life that didn't fit anymore, and he settled happily into his new life. Then Mom and Dad announced they're going to have another baby and Aidan wants to do everything he can to make things right for his new sibling from the beginning.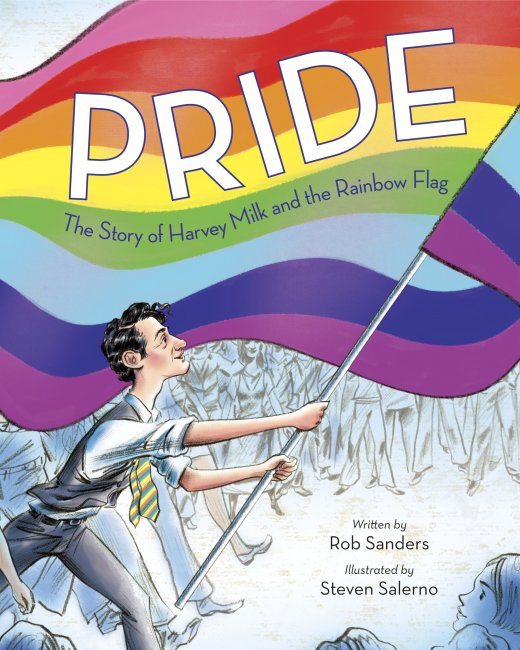 By Rob Sanders
From the ADL: Learn about the life of the Gay Pride Flag, from its beginnings with social activist Harvey Milk and designer Gilbert Baker to its spanning of the globe and its role in today's world.


By Ashley Herring Blake
From the ADL: When a tornado rips through town, Ivy Aberdeen's house is destroyed and her family displaced. Ivy feels invisible and ignored in the aftermath of the storm—and what's worse, her notebook filled with secret drawings of girls holding hands has gone missing.



By Richard Peck
From the ADL: The book recounts Archer Magill's span from first grade to sixth, navigating family ties, school, bullying, homophobia, death, and marriage. Educator and Parent/Family Discussion Guides are available.



By Alex Gino
From the ADL: When people look at George, they think they see a boy. But she knows she's not a boy. She knows she's a girl.